Minnit Chat offers full compatibility with Wix.com users, free of charge. We know that your Wix site is important to you, so we offer a minimalistic design that works great with nearly any theme, as well as customizable color schemes, the ability to upload a new background image, and more. The best part – new users can join, even if they don't have a Minnit Chat account yet.
Minnit Chat works on every modern device. If a user comes to your site on a smartphone, tablet, or PC, they will instantly be able to communicate with other users in real time. This makes Minnit a great chatroom for parenting sites, cooking sites, or any other Wix site!
Step One – Sign Up for Minnit.chat
Registration couldn't be easier. All we need is a valid email address! Register by clicking here. After that, make your chatroom here. Pick a unique chat name and brief description. Mark that it's for use on your website for best results.
Once you do this, click "Embed Your Chat", and then select the Wix.com option from the menu to get your Wix URL!
Step Two – Enable IFrames for your Wix Site
The next step is to click here and add "HTML iFrame/Embed" to your site. This application comes directly from Wix.com, so it is the safest way to proceed. This will allow you to put your Minnit Chat directly on your Wix site!
Step Three – Put It All Together!
Once you have your "Wix Embed" URL from Minnit Chat, and you've added "HTML iFrame/Embed" to your Wix Site, you must put them together. This is the easiest step, so don't worry!
First, put the gray box anywhere you'd like, and resize it as you see fit.
Next, click the gray box, and click "Enter Website Address", then put your Minnit Chat URL in the "Website Address" text box. See the example: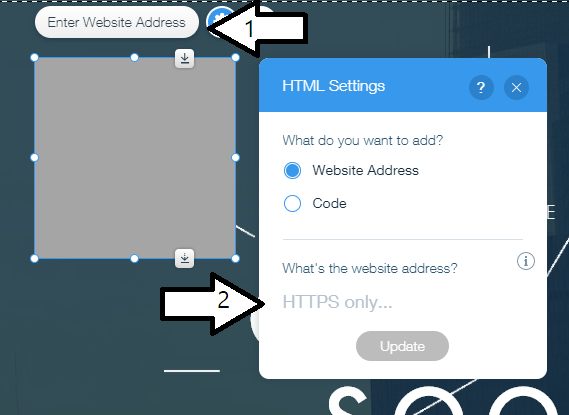 Step Four – Save!
Click the Save button on the top right of the page, and your Minnit Chat will instantly be viewable to everybody.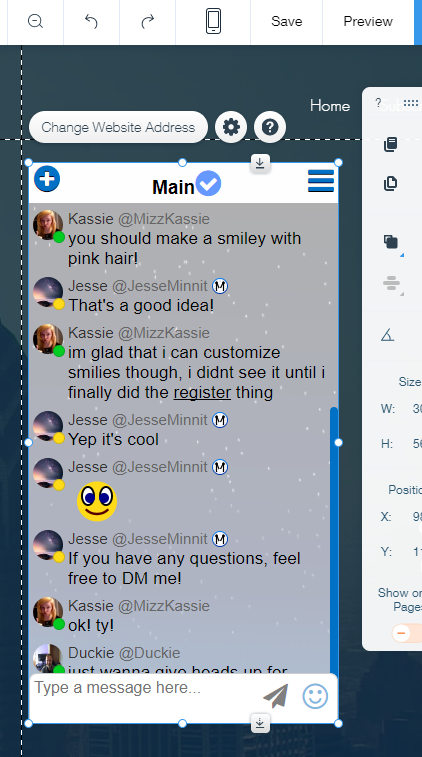 This concludes our guide for Wix users! Remember, if you have any questions, you can contact Minnit Chat Support. We are always happy to assist you.
Your website is better with a Minnit Chat!