Hello everyone! 👋
We have been hard at work monitoring and ensuring our re-write in Go is working without a hitch. Pleased to say, all systems are a Go. 🙂
Additionally, we have a few new changes to the platform that we'd like to go over in this blog post.
First off, our user limits for Community and Business have changed:

Community plans will be able to have up to 500 users, instead of 750. If you already have an active Community subscription, you will keep your limit of 750 users, as long as your subscription remains active.
Business plans are now upgraded to 10,000 users, up from 7,500. This makes Minnit the perfect self-serving solution for even more events, without the need to contact us for Enterprise pricing and custom servers.
As for the chat itself, one of the changes we've made allows your users to type messages longer than the maximum limit in the text box. Upon attempting to send, the chat will tell the user if their message is too long. This will allow users to look through the content — whether pasted or typed — and determine what to trim on their own. This is due to owner feedback, where users tried pasting paragraphs of content from other sources, but found it was being trimmed too soon.
Next, as announced on our social media, owners can allow users to set their own message background color. To set this up, you must be on the Basic tier or higher, and have message bubbles enabled. Then head over to User Personalization, and allow users to set their own message bubble color.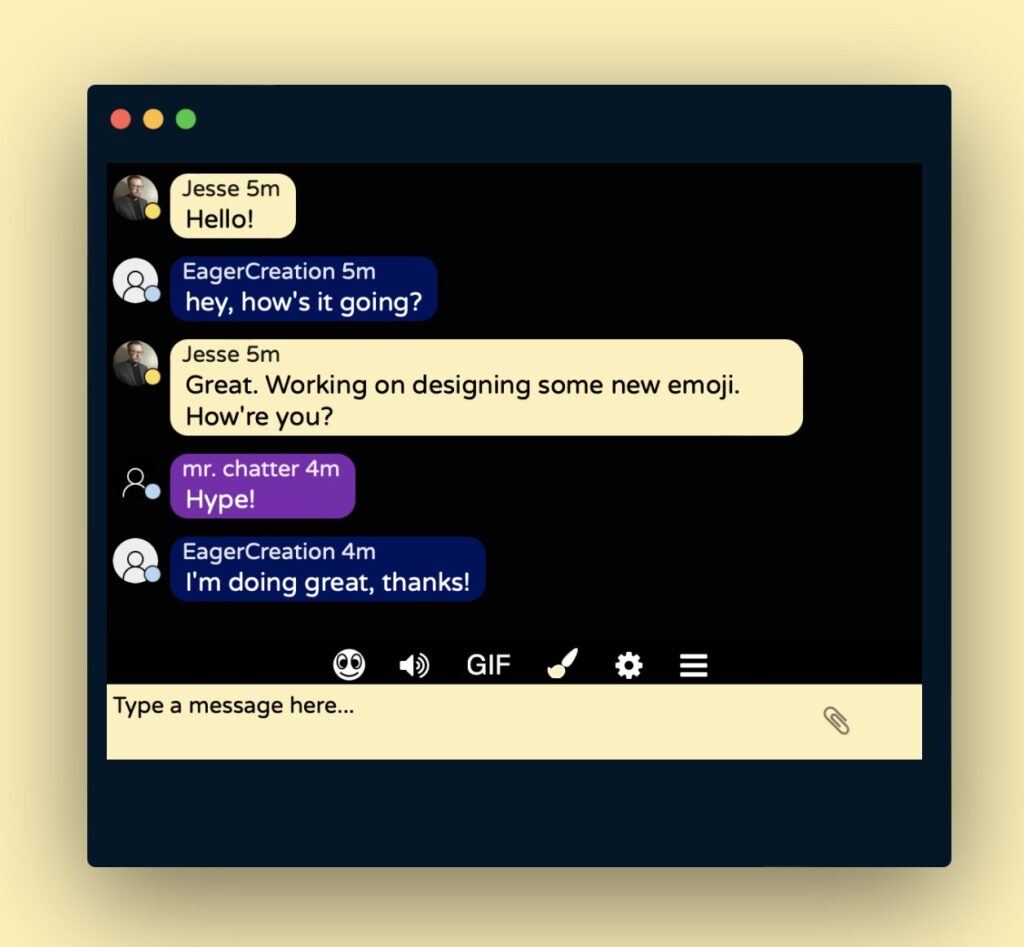 Inner-chat polls have also been revamped from the ground-up. The new poll system is far faster and reliable than before, even if hundreds are voting at once. This way, regardless of how large your event may be, you can quickly garner accurate feedback.
We've also made improvements to help ensure users under the age of 13 do not inadvertently join chatrooms, to help comply with our Terms of Service & US law. Select chatrooms will now show a prompt asking the user to enter their date of birth before joining. Users who enter that they are under 13 will have their account deleted and be prevented from joining the chatroom. We are offering this prompt to any chat by request — contact us at https://minnit.chat/support.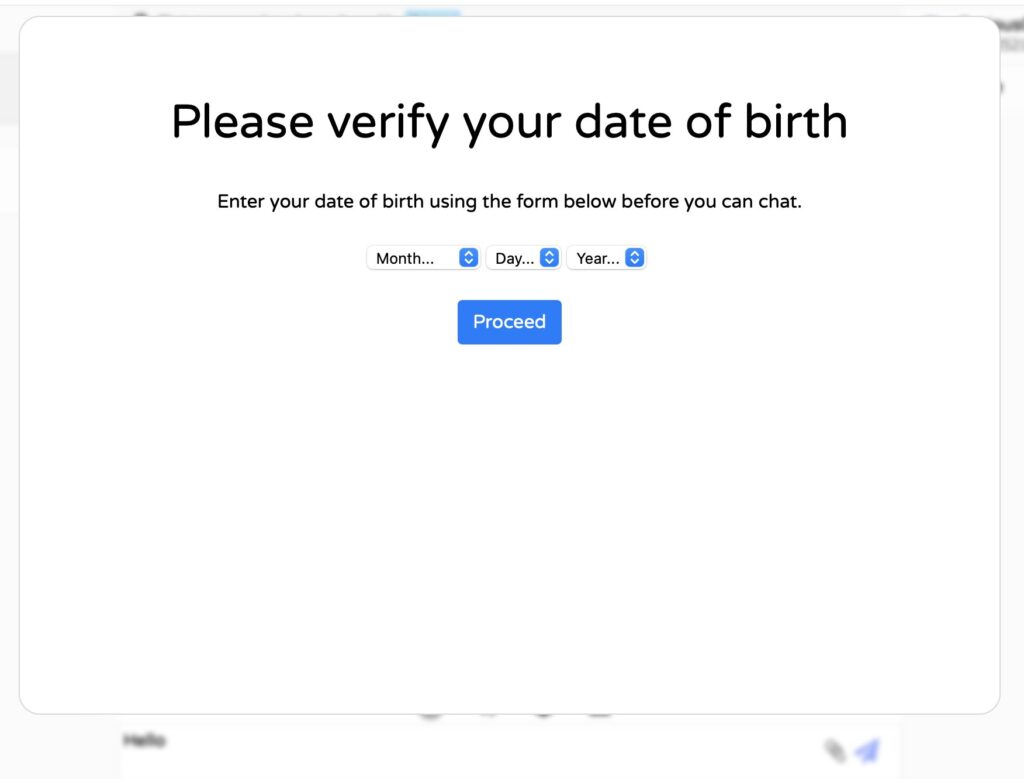 Additionally, users whom you've added to your Ignored list are no longer able to see the "Direct Message" button when they click your name. This way, if they create another account to circumvent the Ignore, it can be seen as deliberate harassment. This means that chatroom moderators and owners will have more certainty when banning users for this offense.
Finally, we've added a way for Moderators and up to launch fireworks for your users on New Year's Eve. Keep your eyes peeled for the 🎇 icon to help ring in 2023 in style! 🎉
Needless to say, it's been quite a busy week for Minnit. We still have many new features and updates in the works as we speak, and we can't wait to share them with you all in 2023.
Happy chatting!
Jesse